The STEAM+ partners work together to create two main products. One is aimed at supporting higher education institutions to implement transdisciplinary talent programs, and the other at inspiring policy makers at different levels to support and recognize such programs.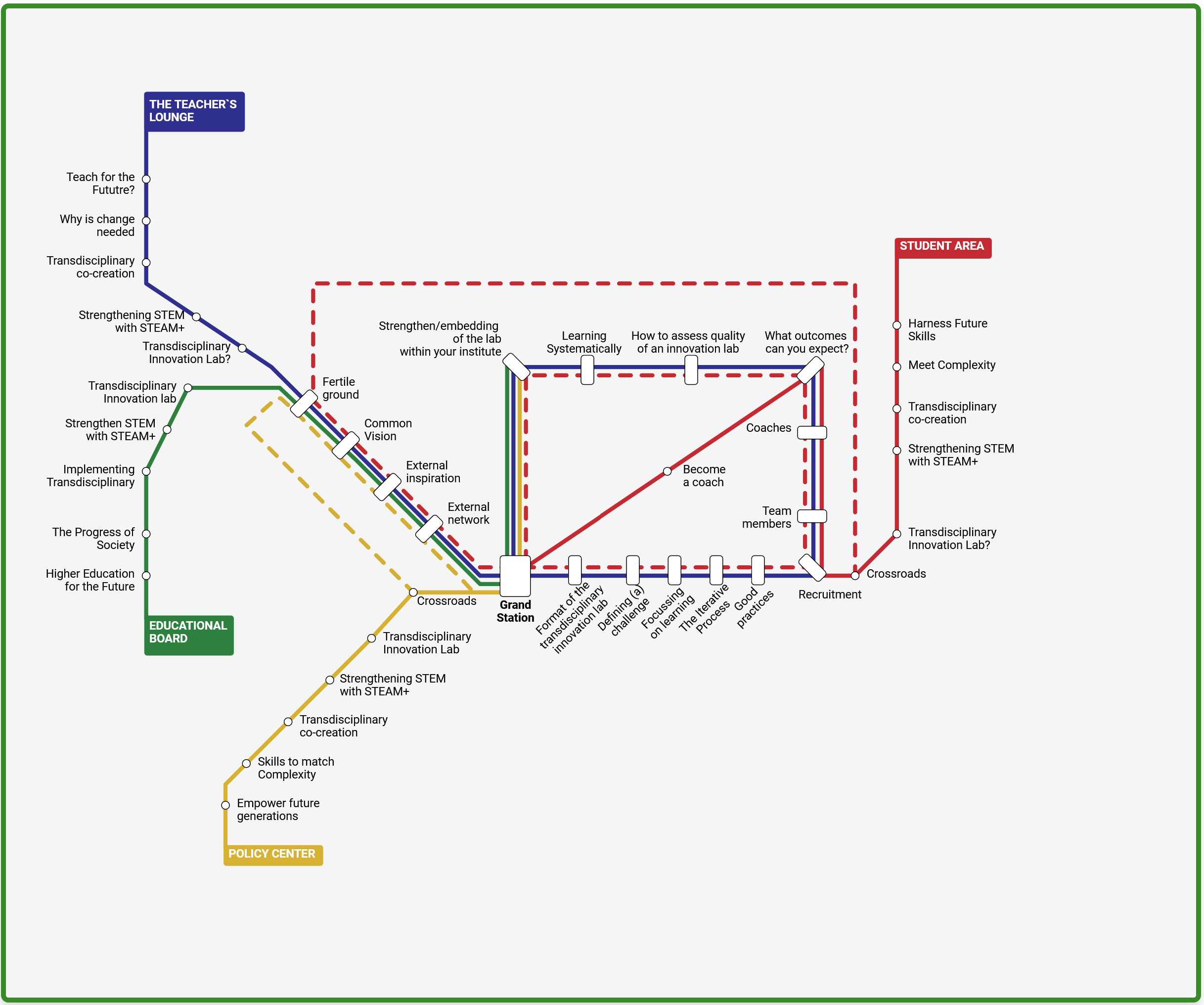 STEAM+ Innovation Lab Implementation (TRAIL)
An instrument on how to establish transdisciplinary talent programs in Higher Education: TRAIL
Insights into the making of TRAIL. An interview with Jan Peter Sandler, one of the main co-creators of our product.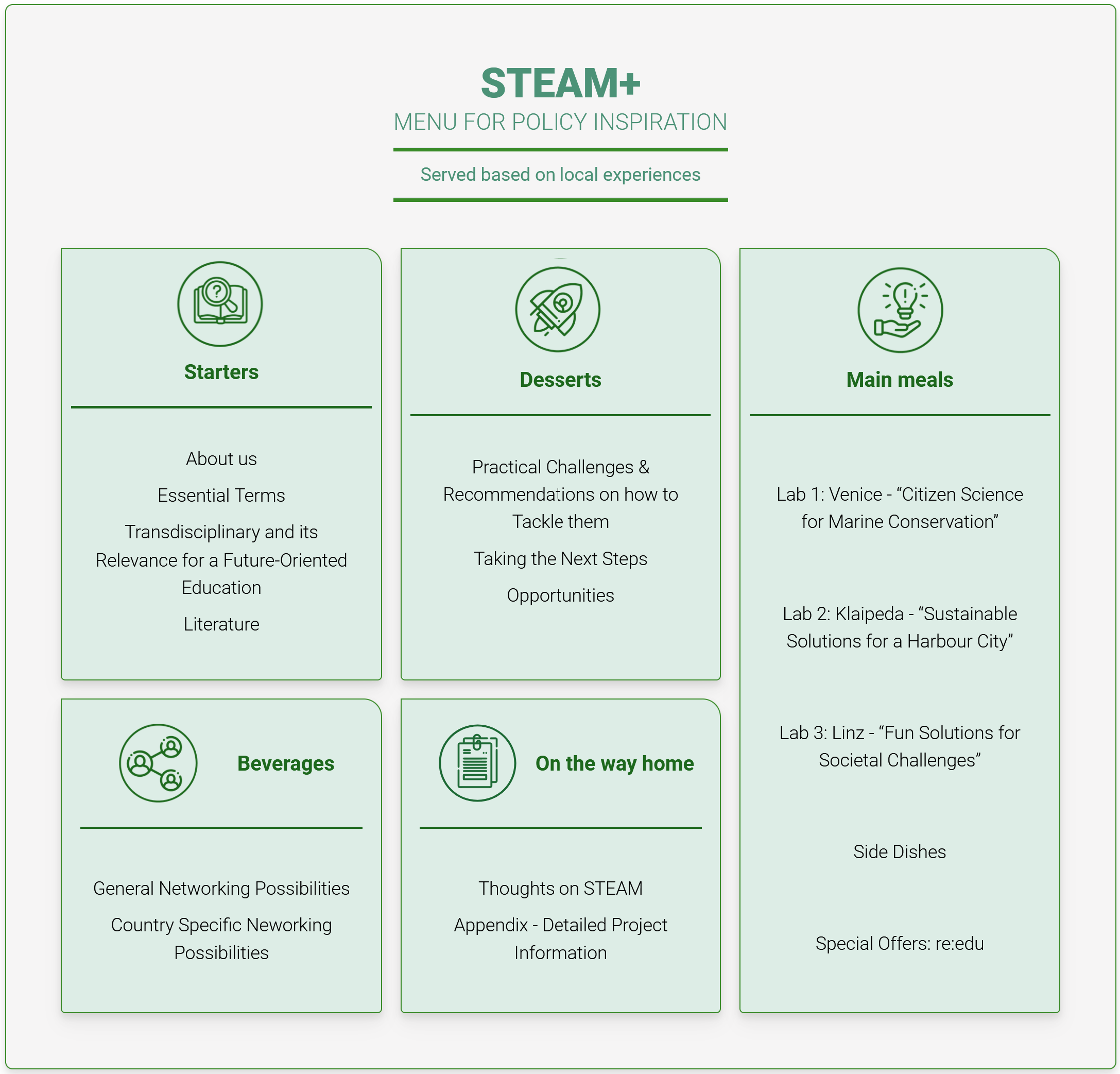 STEAM+ Menu for Policy Inspiration (MPI)
An instrument for policy makers at HE, local, regional, national and EU levels to support and recognize (development of) such programs: Menu Policy Inspiration (MPI)
STEAM+ has developed a series of communications tools in order to reach out with its communications activities. A general project poster and a general power point describing the project and its aims can be used in different dissemination activities, workshops and conference presentations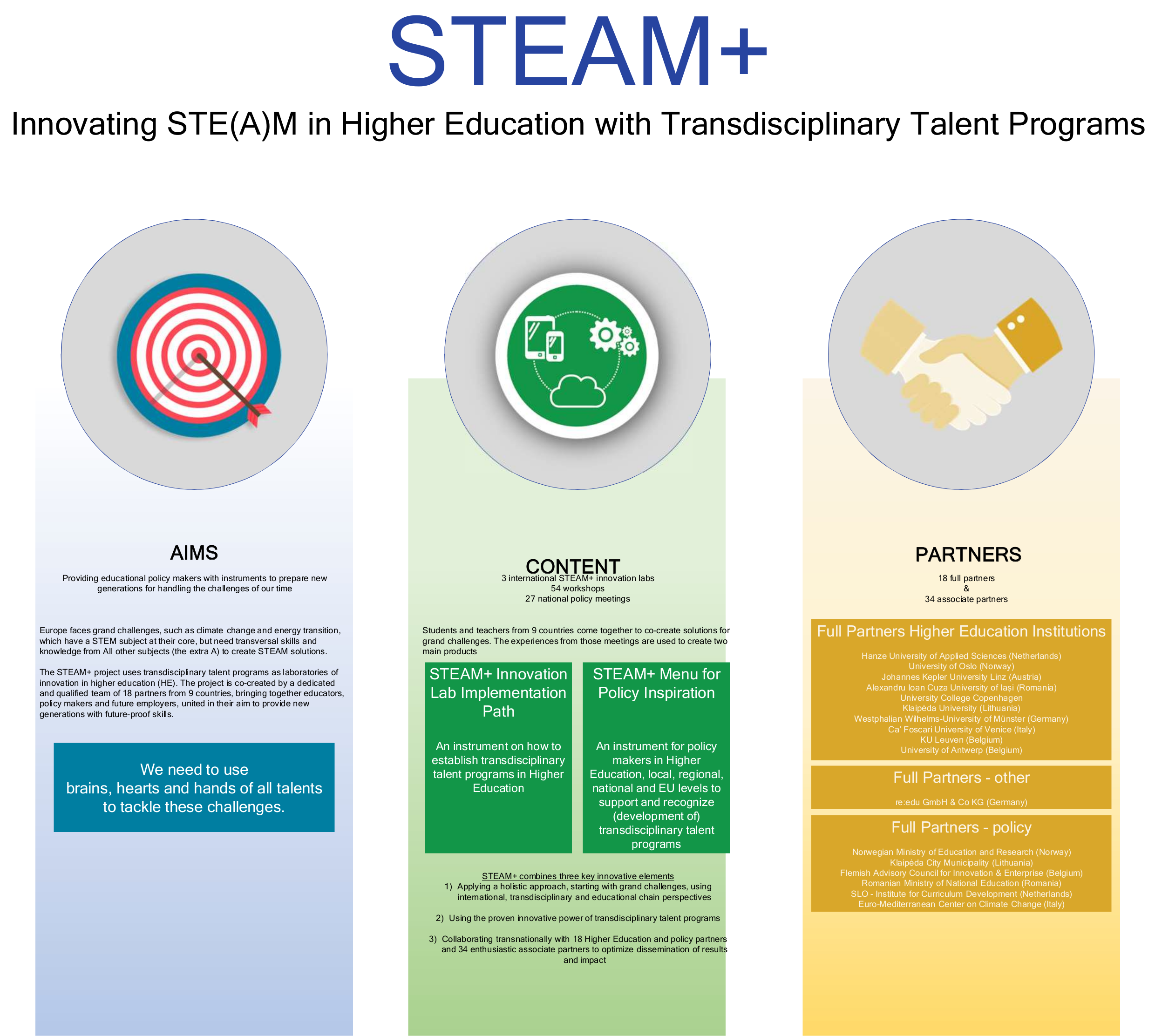 Poster
Click here to download the presentation in pdf format: Steam+ Poster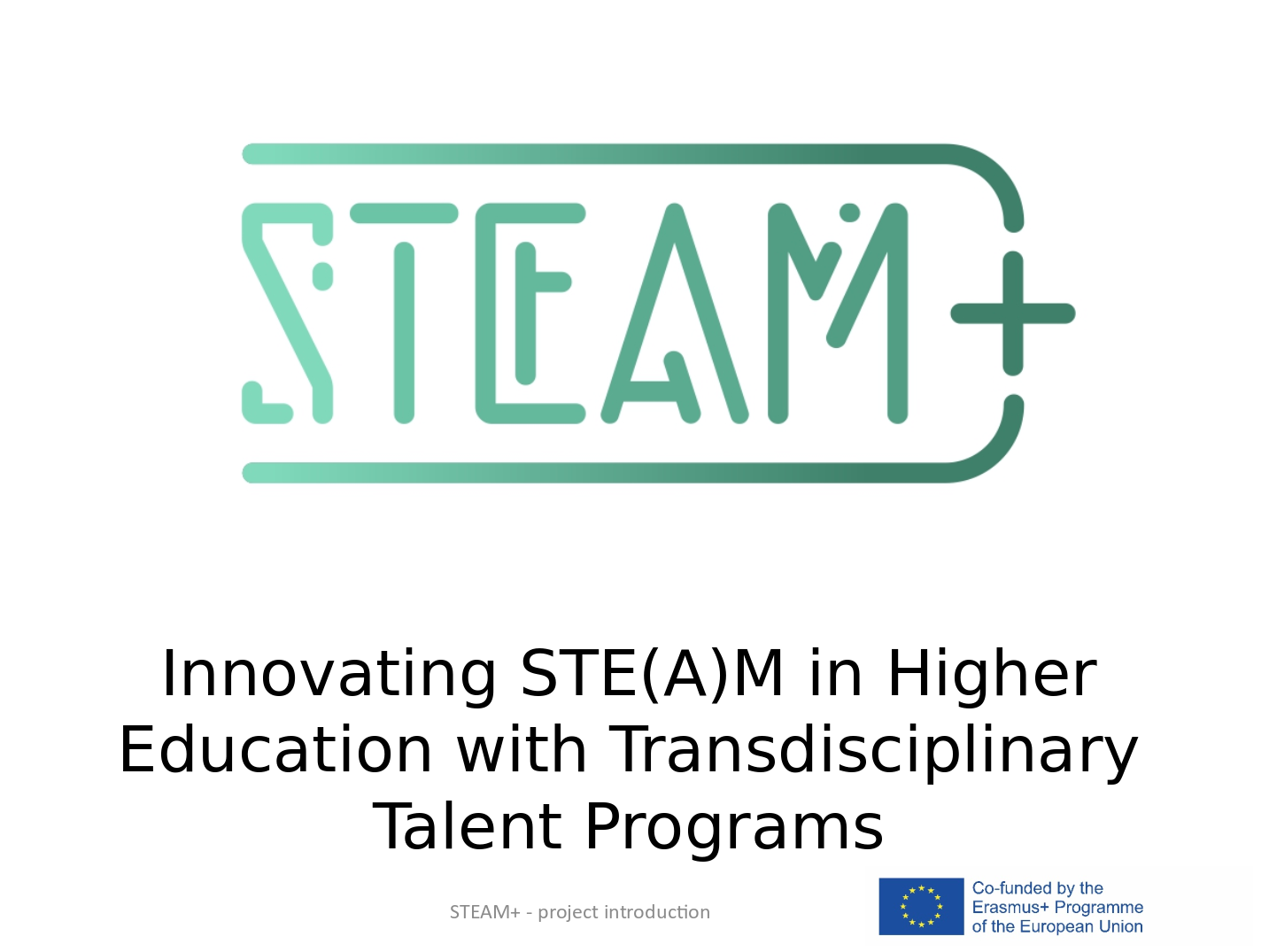 Power Point Presentation
Presentation: Innovating STE(A)M in Higher Education with Transdisciplinary Talent Programs
Click here to download the presentation in pdf format: Steam+ Project intro