SAVE DATES! STEAM+ Jamboree will take place on 30th and 31st of March 2023!
30 March 2023 @ 08:30

-

31 March 2023 @ 13:30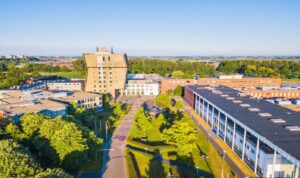 STE(A)M stands for Science, Technology, Engineering, (All other subjects), and Maths. The STEAM+ project aims to provide policy instruments for developing Transdisciplinary Talent Programs, to prepare new generations for the challenges of our time.
The STEAM+ project, created by 18 partners from 9 different European countries and supported by 34 associate partners, has resulted in two educational tools that will help higher education institutions implement and develop their own innovation labs, as well as provide policy advice for future long term planning.
During the Jamboree we will present on these tools, their development, how to use them, and the benefits they can bring in helping to tackle complex challenges in society.
In addition, we will have two keynote speakers:
to present on methods and processes of transdisciplinarity in education, a number of thematic workshops, and presentations from student groups on co-creation best practices in order to develop STEM skills.
We look forward to welcoming teachers, students, policy makers and those interested in strengthening the educational landscape by developing innovation within higher education institutions.
Fabienne Beernaert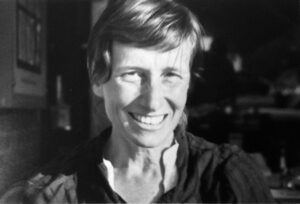 The topic of this talk
Design for Impact was created three years ago at LUCA School of Arts as a multidisciplinary masterclass for graduates who want to initiate change in our society through creativity and imagination. In this talk I will briefly inform you about our pedagogical project, how we envision transdisciplinary education in and for the future, which competences, skills and attitudes we aim to develop and how we evaluate these.
Short biography
Fabienne Beernaert is a lecturer and researcher at LUCA School of Arts. As a coordinator of the professional master class Design for Impact, she coaches a new generation of rethinkers and cocreators – architects, scientists, psychologists, artists, designers, sociologists, economists… – to use their talent and expertise as a changemaking lever, as a crowbar with social value. Our mission: to initiate change by tackling complex societal problems with multidisciplinary teams.
Crister Nyberg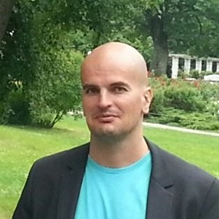 The topic of this talk
Overcoming wicked problems with transdisciplinary practices. Why is it important to share discipline-specific problems?
Short biography
Philosopher, PhD Crister Nyberg works as Principal Lecturer of guidance counsellor training at Haaga-Helia University of Applied Sciences. His expertise in educational sector include topics like pedagogics, critical thinking and communication. Research interests are especially in thinking skills, philosophy of language, ethics and sustainable development.
Location
The Jamboree takes place in the Aula of the VanDoorenveste building (Zernikeplein 11) on March 30th and in room E121/22 at EnTranCe (Zernikelaan 17) on March 31st.
The link for online participants will be sent out by e-mail to all before the Jamboree and will be placed on the website as well.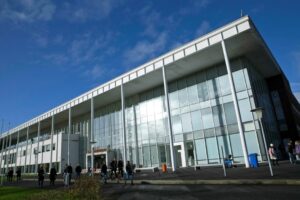 The VanDoorenveste building, location for 30th of March
Zernikeplein 11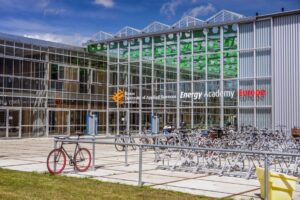 The Energy Academy of EnTranCe (Centre of Expertise Engergy) (Location for 31st of March)
Zernikelaan 17
For online participants
Jamboree Programme
Jamboree programme (pdf)
FIRST DAY –  30TH MARCH 2023
Speakers
8:30-9:30
Registration
9:30-10:00
Welcome  and introduction about the project
Carine Joosse (Hanze UAS, NL)

Roya Shokoohi (Hanze UAS, NL)

10:00-11:00
Online Keynote speaker
Fabienne Beernaert; Lector Bachelor Visual Design & Design for Impact (LUCA School of Arts – Belgium)
11:00-11:30
Coffee break
11:30-12:30
TRAIL
(Transdisciplinary innovation lab map)
Anne-Mieke Vandamme (KU Leuven, Belgium),

Jan-Peter Slander (KU Leuven, Belguim)

12:30-13:30
Lunch
13:30-14:30
Innovation Labs
James Mc Geever (Klaipeda University, Lithuania),

Luca Corazzini (Ca'Foscari University of Venice, Italy)

Branko Andijc (JKU, Linz, Austria)

14:30-15:00
Coffee break
15:00-16:30
Student session
NB! This session is only available to the live participants
16:30-17:30
Drinks & networking
SECOND DAY –  31ST MARCH 2023
Speakers
8:30-9:00
Walk-in (registration)
9:00-10:00
2nd keynote
Crister Nyberg (Haaga-Helia University of Applied Science, Finland)
10:00-10:30
Coffee break
10:30-11:00
MPI
(Menu for policy inspiration) –
offline presentation
Leonie Windt-Wetzel (University of Münster), Germany)
11:00-12:30
Closing plenary
Policy partners, and Steering Committee members
12:30-13:30
Lunch
Suggestions for hotels in Groningen
These hotels have bus stops nearby that have direct access to Zernike: