STEAM+ Policy Meet Up
11 May 2022

-

13 May 2022
Takes place at Johannes Kepler University Linz, Austria, in the days of 11.-13. May 2022.
The Policy Meet Up will bring together representatives from the nine STEAM+ Partner Countries with a large variety of backgrounds, interests, ambitions and responsibilities.
However all with a common goal to educate towards a future with more complex Challenges than ever before.
Participants will meet Policymakers from a Range of Levels, Representatives from EU, University Professors, Honours Students and the Steering Committee of the STEAM+ project.
The program will include Inspirational Speakers, Examples of Student Work, Discussions among International Professionals and much more.
Be Inspired to participate STEAM+ Linz Austria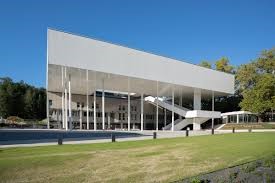 JKU Campus